01. The body shop - HEMP hand protector
Not only is this product totally ethical, a little goes a long way and it lasts forever! My tube i received for Christmas is about half full, despite everyday usage from myself and a few sneaky office poachers. At £10.00 a pop i think it's a complete bargain. It seals in moisture without being greasy, and leaves hands super smooth. Suitable for people with skin allergies too.
02. Burts Bees' - BEESWAX lip balm.
Possibly the tingliest lip balm ever. This little beauty comes from a company that only uses 100% natural ingredients. All their lotions and potions come from fruit and vegetable oils, and are suitable for every-day usage. I always find it leaves my lips feeling naturally enlarged and nourished. Retails around £3.50 per pot
03. Benefit - DALLAS bronzer
I've been using this baby for years. Bronzers and high-lights without making you look like a drag queen. Totally subtle for day wear & super cute packaging! Suitable for people with pale/olive skin pallets. This goes everywhere with me, i'd say one bronzer lasts anywhere between 8 - 12 months. RRP £22.50.
04. Lush - HO
NEY I WASHED THE KIDS
For those of you who are unfamiliar with Lush, let me tell you now, it is the holy grail of bath and body products. All cosmetic products are hand made by Lush themselves. This soap not only cleanses but seals in moisture (no need to waste precious time slapping on excess lotions after baths!) and it smells too good for words. The name kinda gives it away! Lush also do a lot of great work with international charities, especially The Sea Shepherd Conservation Society. Each bar of soap is cut and weighed individually, so prices vary, but on average it is around £3.50 for a decent size.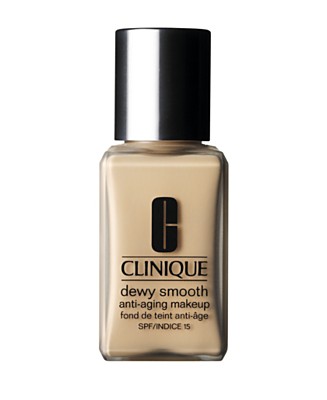 05. Clinique - DEWY SMOOTH foundation spf 15
Although i am only 19, i can't get enough of this Clinique anti-aging foundation. It is medium/full coverage but leaves skin soft to the touch; all day it looks looks as if you've only just applied your make-up. It gives skin a healthy and subtle glow. A little goes a long way and as it is spf 15 it is a nice texture and coverage for summer, too. I have medium/olive combination skin and i wear shade 06. RRP £22.00.
so there is just a few on my personal favorites, what do you girlies think, have you tried these products? xox